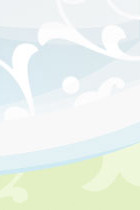 What charities?
(1) Hope Resource Center (www.hoperc.org). I played a small but important role in its creation, and value enormously the difference they have made, and continue to make, to many people, carrying the message of hope into struggling lives. They value the sanctity of life, educate our young people on their inner beauty and their sexuality, counsel expectant mothers (and fathers) in crisis, help mothers carry to term, care for newborns, and reach out to those who have been wounded by their own prior actions or by the depredations of others. Moneys given to Hope Resource Center will be earmarked for their opening a new branch in Lenoir City, largely dedicated to the rapidly growing Hispanic population.
(2) Alzheimer's Association (www.tnalz.org) Mary's parents died at home with us, both with Alzheimer's. Mary fears it for herself, and I'm clearly not as good at remembering names as before, which was pretty bad already. This dreaded disease will ravage our elderly population unless we can find a cure. It is blind to gender, race, and socioeconomic status, and good lifestyle choices that help ward off other diseases are ineffective against Alzheimer's. Moneys given to Alzheimer's Association will go to research.
(3) Knox Heritage (www.knoxheritage.org). About four years ago, Mary and I as empty-nesters sold our suburban house and moved into a 90-year-old townhouse in the heart of downtown. We enjoy more community, more diversity, and more diversions than ever before, all within an easy walk. We appreciate the role Knox Heritage has played in revitalizing our city, making downtown "everybody's back yard." Moneys given to Knox Heritage will go to bolster some grants expanding Knox Heritage's outreach in the region.
How do I contribute?
Please write checks directly to the charity of your choice and send either to the charity or to me.
Please make a notation of "60@60" on your check so the charity will apply it where it's intended; and please be sure to let me know of your contribution so I can include it in the total.
Online: both Hope Resource Center and Knox Heritage are listed on this website which lets you give online: www.networkforgood.org
About Me
Besides our church (which Mary and I helped start about four years ago), these three organizations mean a lot to Mary and me. Please write a check to any of the three. Cash or undesignated funds will be divided ½ to Hope Resource Center, ¼ each to Alzheimer's Association and Knox Heritage.